FOREST STEWARDSHIP COUNCIL®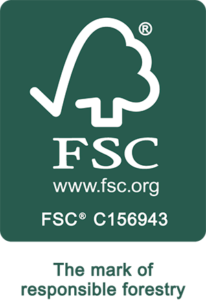 The Forest Stewardship Council® (or FSC® for short) is an international non-profit NGO.
FSC® has established an internationally recognized forest certification system.
The certification aims at proper forest management and traceability of forest products.
The FSC® logo guarantees that the product has been made from raw materials derived from forests properly managed according to the principles of the two main standards: forest management and chain of custody.
 
GLOBAL RECYCLED STANDARD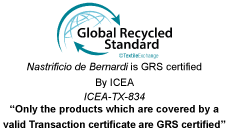 The Global Recycled Standard (GRS), certifies the products obtained from recycled materials and manufacturing activities. It enhances the products made with recycled materials, in compliance with both environmental and social criteria extended to all stages of the production chain. The Global Recycled Standard (GRS) is promoted by Textile Exchange, one of the most important non-profit organizations that promote a responsible and sustainable development in the textile sector at international level. With this standard, Textile Exchange recognizes the fundamental importance of recycling for the growth of a sustainable production and consumption model; it aims at helping the reduction of resource consumption (virgin raw materials, water and energy) and at increasing the quality of the recycled products.
OEKO-TEX

STANDARD 100 by OEKO-TEX® is an independent control and certification system for the whole textile industry, from raw materials to semi-finished products, up to the final product, in all processing phases, with the aim to obtain products free from potentially harmful substances. Any potential non-textile component in the manufacturing process is also examined. For many companies, compliance with the OEKO-TEX® criteria is an integral part of their delivery.
Contact our sales department to view the certificate.
CRIBIS

RETE TEX NET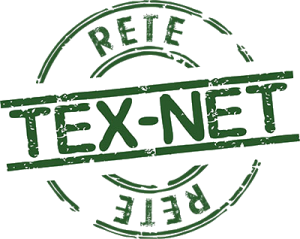 Tex-Net is a project that was born from the collaboration of several companies. In 2013, Nastrificio De Bernardi created alongside with with Nastrificio Albert Bonati and Nastrificio Rifra, a network of companies called TEX NET. This project aims to improve, by means of targeted investments, the technological capabilities of the participating companies thus allowing the creation of new technical tapes for clothing. These articles, mainly produced with environmentally friendly and ecological materials and processes, will then be proposed to a market more and more in search of innovative products.