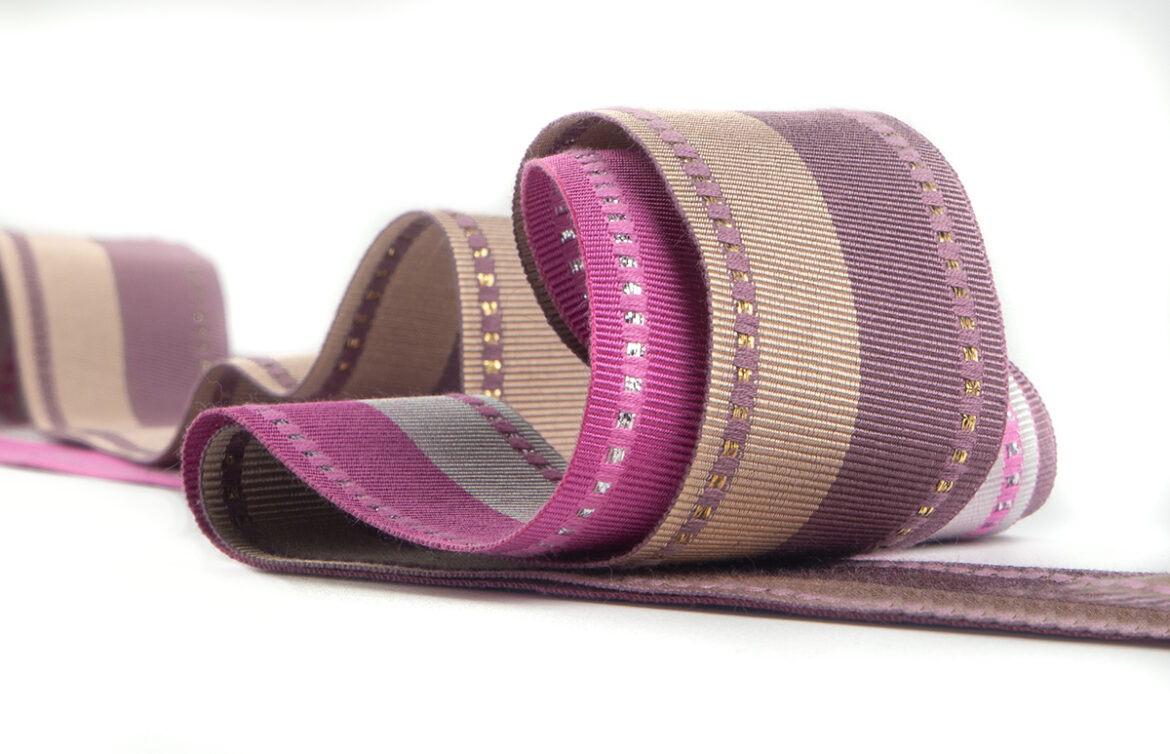 The Spring Summer 23 collection is reminiscent of the Mediterranean in late spring, where temperatures are not yet too high to enjoy the views of land and sea even in the sunniest hours.
In these days all the senses are involved, not only the sight and therefore the colors, but also the touch with the sensation of the breeze on the skin, the sense of smell with the scents of the sea and flowers, the hearing of the breaking of the waves against the rocks and the salty taste on the lips.
The contact with nature, whether it is a trekking in the mountains or a surfing session, is expressed in a series of proposals for elastic and rigid technical tapes.
The uniqueness of the colors of each sunset is recalled by some ribbons that we have deliberately bleached with techniques that give the ribbon uniqueness in every meter.