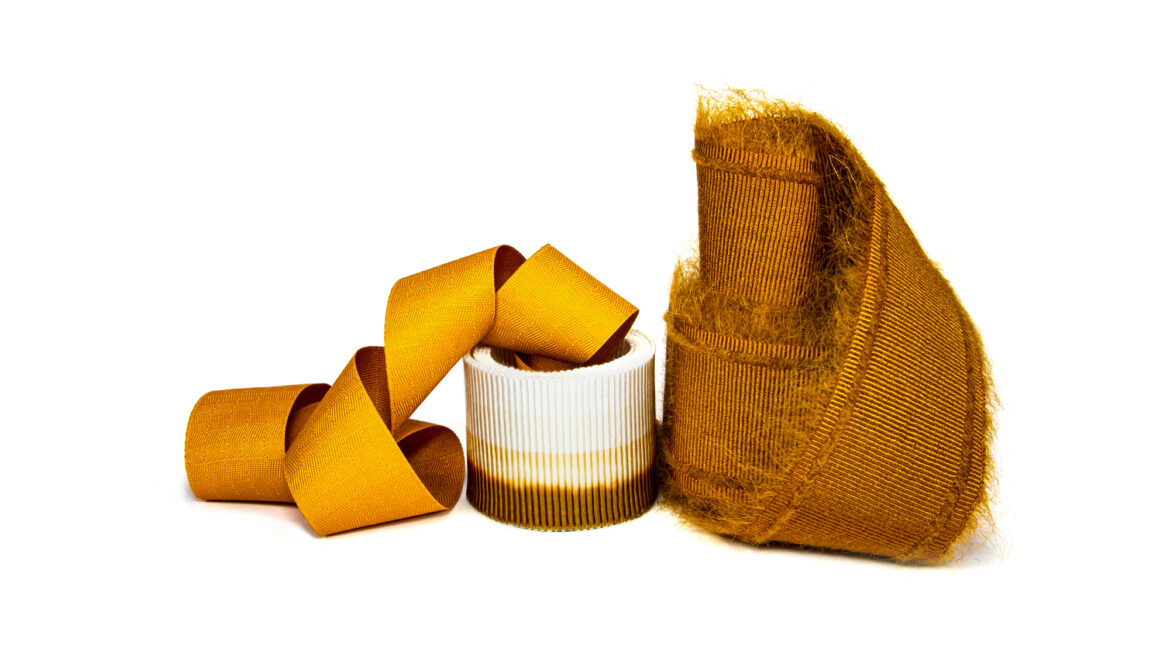 In this moment where we look for simplicity, comfort and elegance, we have thought of a collection characterized by simple and refined ribbons. Viscose meets mohair wool forming soft and elegant weaves. Wool combined with linen gives life to fringes with a rustic look, warm and earthy colors emphasize the materiality of the products.
Elastic tapes for sport cannot be missing.
Attention and sensitivity to the environment have led us to expand our range of recycled tapes.